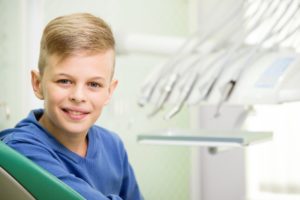 The holidays are an exciting time of the year for the entire family, especially children. The only thing they anticipate more than opening their gifts are the sweet treats! While it may not seem very concerning to allow your child to overindulge on candy and cookies for a few weeks, their pediatric dentist will discourage it. Although it may be short-term, it can have lasting complications for their smile. You can keep their teeth and gums healthy without impacting the holiday spirit by following a few simple tips.
1. Cut Back on Sugar
Everywhere you turn, your child is going to be surrounded by sugar. You don't want them to miss out on school parties or yummy goodies at family meals, but it's important to slow down their sugar intake. Instead, encourage them to choose healthier alternatives, like low-fat cheese, fresh apple slices, or nuts.
2. Stick to a Schedule
There's no doubt the next few weeks are going to be busy, but don't let that be an excuse for your child to skip brushing and flossing before bed. Create an oral hygiene schedule and stick to it. If you'll be traveling, purchase a small oral hygiene kit, so they can care for their teeth even while they are away from home.
3. Don't Forget to Visit the Dentist
Keep a trip to the dentist at the top of your priority list. If it's time for your child's next cleaning and checkup, scheduling an appointment now will ensure a small issue doesn't turn into a big problem during the holidays, like a cavity. Your child will have a healthy, clean smile to start the new year looking and feeling their best.
4. Avoid Dental Emergencies
Although you may never think one will happen to your family, dental emergencies are common. There's no worse time for one to occur than during the holidays. You can lower your child's risk of an unexpected oral injury by ensuring they wear an athletic mouthguard while playing sports. It's also best to discourage any behaviors that can lead to an emergency, like using their teeth as tools to open gifts or biting overly hard foods, like candies.
5. Choose Sugarless Gum
If your child can't skip sneaking a cookie, they may not always be able to grab their toothbrush afterward. Keep sugarless gum on hand. This increases saliva production to help cleanse their teeth of cavity-causing bacteria. It's an easy way to protect their smile when brushing isn't always an option.
Healthy Smile for the Holidays!
Ensure your child's smile stays healthy and beautiful during the holidays. With a proactive approach now, they can start the new year with their best foot forward.
About Northampton Pediatric Dentistry, PC
Our office is committed to helping the young smiles in our community thrive. We focus on prevention to create the foundation they need to thrive. If your child needs a cleaning and checkup before the holidays, don't wait. Contact our office today to schedule an appointment.