Athletic Mouthguards – Northampton, MA
Safeguard Your Child's Smile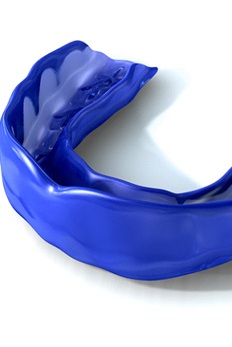 It's important for your child to get regular exercise to stay fit and healthy. Sports and other outdoor activities are a great way to pass the time while also staying active. You know they must have the right equipment to avoid injuries, like wearing a helmet while riding their bike or shin guards if they play soccer. But what about their smile? Over 5 million teeth are lost every year from sports-related activities. The American Academy of Pediatric Dentistry recommends an athletic mouthguard for any child or youth participating in sports activities, such as basketball, inline skating, soccer, softball, and more. Your pediatric dentist provides the custom-made mouthguards young smiles need to avoid a dental emergency.
Give Your Child's Smile Added Protection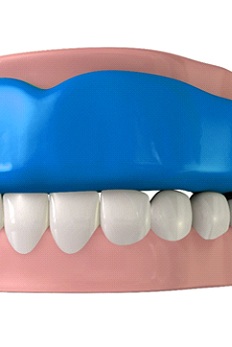 You encourage a healthy diet and the right oral hygiene habits at home to keep your child's smile strong and beautiful. Unfortunately, dental emergencies can occur. Although they can take many forms, the Journal of the American Dental Association reports up to 39% of all dental emergencies are sports-related. The American Dental Association recommends wearing a properly fitted mouthguard to prevent an unplanned trip to the dentist.
An athletic mouthguard provides a protective barrier for the teeth, gums, jaw, and other oral structures. It's a simple and effective solution to avoid many common sports-related emergencies, like broken or knocked-out teeth. Research shows it can also lessen the severity of concussions.
OTC Mouthguards VS Professional Mouthguards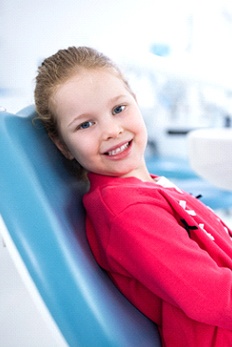 You can purchase mouthguards over-the-counter to safeguard your child's smile. Although they are convenient, they don't offer the same level of protection as those from a children's dentist. Every smile is unique, which means a one-size-fits-all mouthguard just won't do. Not only will it be uncomfortable, but it may not fully protect your child's smile. It may even increase the severity of an injury if it doesn't fit correctly.
It's better to skip the risk and invest in a custom-made mouthguard from your pediatric dentist. We use state-of-the-art technology to create a mouthguard catering to your child's mouth. It will be made of comfortable, durable material to offer maximum protection.
Invest in the Ultimate Protection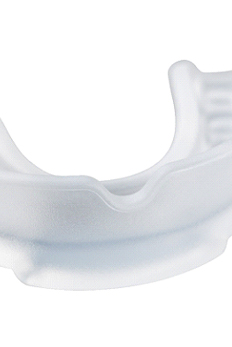 Our office uses the latest technologies for superior care, including 3D printing technology for athletic mouthguards. This provides exceptional fit from materials known for durability. Besides protecting your child's smile, the mouthguard will also be comfortable enough to allow them to breathe and speak to perform their best.
An oral scan is taken of their mouth, which works with advanced technology to create a 3D image. Through a computer-aided design process, a 3D printer crafts the mouthguard one layer at a time. Every detail of the mouthguard can be customized, so no area of their smile is left unprotected. Overall, 3D printing allows your child to benefit from:
Quick, pain-free scan
Precise fit for comfort
Unmatched durability
You wouldn't send your child onto the football field without a helmet, so don't leave their smile vulnerable. Contact our office today to give your child's smile the added layer of protection it needs to last a lifetime.
Explore More Services
Preventive DentistryCheck-Ups & Cleanings Digital X-Rays Pediatric Dentistry Root Canal Therapy Sedation Dentistry Emergency Dentistry See All Our Services