About Us
What Makes Us Different?
At Northampton Pediatric Dentistry, we offer families a place where kids receive dental care focused on children's smiles. We know how to care for kids and the unique needs that come with primary teeth, developing permanent smiles, and educating young people about the importance of oral hygiene. When it's time to choose dental care for your little ones in Northampton, Amherst and Greenfield, MA, we hope you'll consider Dr. Marie Tremblay, Dr. Europa Yang, Dr. Ghulam Sheraz and the entire Northampton Pediatric Dentistry team.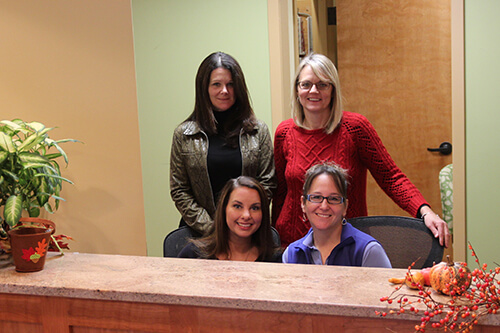 We're Kind and Gentle
More than 40 million US adults experience dental anxiety or phobia, and many of these people blame a bad dental experience in their youth for this fear. Our team is dedicated to making sure your children have great dental experiences to build a lifetime of healthy smiles. We know how to treat kids' teeth gently, and our skillful, pain-free care establishes a solid foundation for a lifetime of healthy smiles.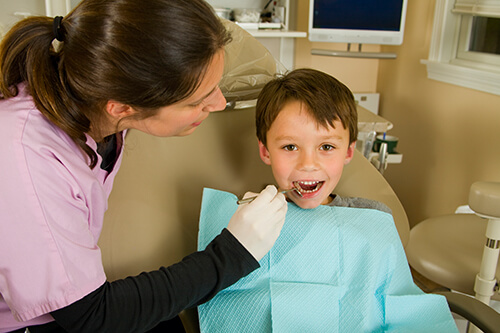 We Have Advanced Training
Dr. Tremblay fell in love with treating patients who have special needs during her doctoral studies at Tufts University, and this passion drove her to complete a post-graduate residency in pediatric dentistry at Children's Hospital of Michigan. Dr. Tremblay and our team are dedicated to offering young patients the specialized care they need. We know how to make kids feel comfortable, relaxed, and help them understand and participate in their dental care.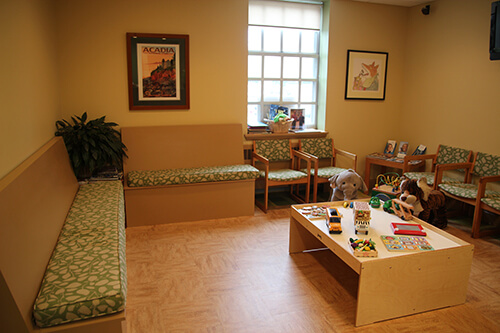 Our Offices Are Fun!
At an adult dental practice, amenities like coffee in the waiting room, warm facial towels, and iPods in the operatories sounds great – but kids just want to have fun. At Northampton Pediatric Dentistry, we work hard every day to give kids a fun place to learn about oral health that they look forward to visiting. From games and toys in the waiting rooms to a dentist and team who are dedicated to making oral health fun. We love to see your child laugh, smile, and learn to love the dentist.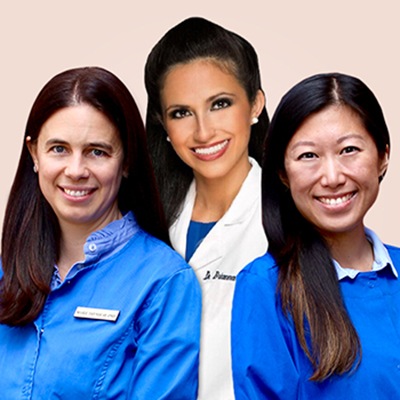 Dr. Tremblay, Dr. Yang & Dr. Sheraz Love Kids
Dr. Tremblay, Dr. Yang, and Dr. Sheraz love children. They have completed several years of specialty training in pediatric dentistry because they care about helping kids achieve the optimal level of oral health. With the proper care, your child will keep a beautiful, natural smile for a lifetime – and we are dedicated to being part of that journey.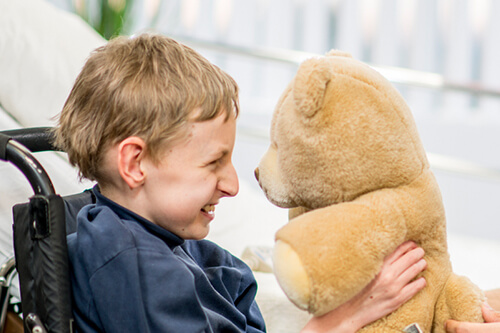 We Work with Special Needs
Patients at any age have unique dental care needs, and this is especially true with kids. We offer children of all ages the care they need, but we also have extensive training in treating children with diverse cognitive and physical health needs. If you have questions about unique behavioral or medical conditions your children may have and how that affects dental care, we are happy to answer questions and speak with you and your kids.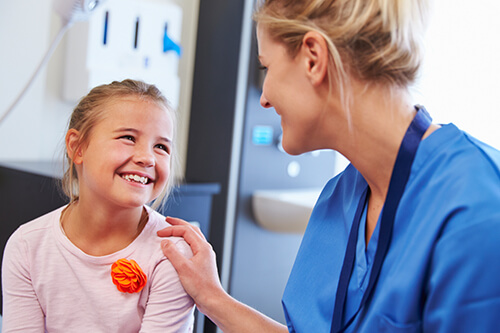 We Offer Sedation & Hospital OR Dentistry
We are dedicated to offering children safe, comfortable dental services. In some cases, our gentle care and local anesthesia is enough to keep kids pain-free and relaxed, but for more advanced procedures, children who have impaired cognitive or physical abilities, or those who do experience dental fear, additional sedation may be the safest way to care for your child. We offer mild nitrous oxide sedation in our office, and we work with nearby hospitals to provide sleep dentistry (general anesthesia) in a safe environment.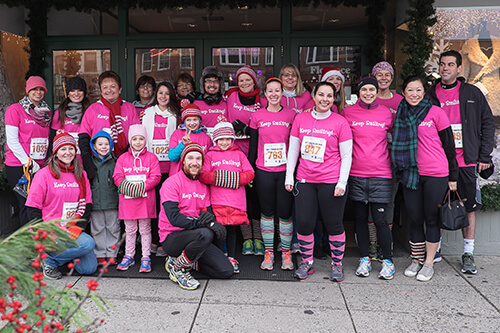 We Give Back
We truly care about our friends and neighbors in Northampton, Amherst, Greenfield, and around the world. Our team donates to local charities and participates in several important events throughout the year that promote wellness and make the world a better place. We donate time, services, supplies, and funds to numerous local charities. One of our events was participating in the Northampton Hot Chocolate Run. This charitable race raises funds for Safe Passage, a program to support and assist the survivors of domestic violence.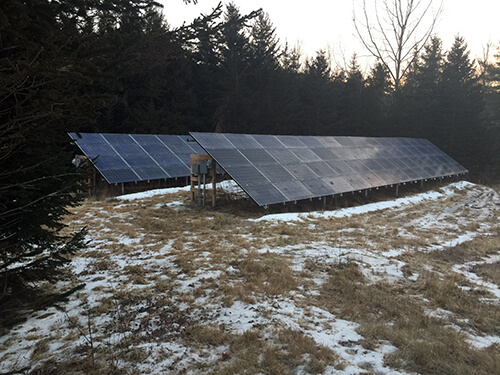 We're Green
Our offices are fully-digital, equipped with the latest in state-of-the-art tools and technologies, and our Amherst location is even solar-powered to reduce our "carbon toothprint." We're dedicated to decreasing waste, harnessing the power of alternative fuels, and we hope to do even more to make a difference on our planet in the years to come.
---
More to Explore