New Patient Information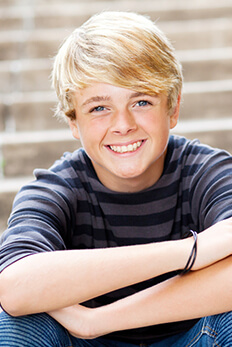 Welcome to Northampton Pediatric Dentistry, and thank you for considering our team to care for your child's developing smile. We encourage patients to take a few moments to fill out forms, and review our scheduling, financing, and insurance policies. We look forward to seeing you in our Northampton, Amherst or Greenfield offices soon!
Download Our Forms
We've all tried to fill out new patient forms in waiting rooms. Juggling clipboards, insurance cards, and keeping an eye on the kids is a challenge. For your convenience, we invite you to complete our new patient forms in the comfort of your home or office.
Scheduling
We learned over the years that scheduling for kids can be a struggle, but at Northampton Pediatric Dentistry, we have it down to a science. We are open from 8 am to 5 pm Monday through Friday. We see children under 6 in the mornings, and welcome older kids in the afternoons in order to work with school schedules. If this is not possible in your situation or you have kids of varying ages, we are always willing to work with you. Let us know any special scheduling requests.
We strive to see every child at their appointed time, and ask that patients who are unable to make appointments allow 24 hours' notice before cancelling. Those who cancel with less than a day's notice will be charged a failed appointment fee. We also see emergency patients, and encourage you to call as soon as possible. We try to see emergencies on the day they contact us.
Financing & Insurance Policy
We never want your child's dental care to be affected by financing or insurance concerns. Our team discusses payment policies and develops personalized plans for patients based on necessary treatment and insurance coverage. We ask that patients submit co-payment at the time of treatment, and any balance that remains after payment from the insurance provider. We accept payment with Visa, MasterCard, debit cards, and personal checks.
Patients with dental insurance should note that every insurance policy varies from person to person. We attempt to estimate out of pocket expenses to the best of our ability, and process and file insurance claims to maximize coverage. However, we discourage patients from neglecting oral health issues that are not covered by insurance. Unlike some medical illnesses that may clear up on their own, tooth decay, gum disease, and other oral health issues get worse the longer they are left untreated. If insurance coverage is a concern, talk to us about how we can help you get the care your child needs.