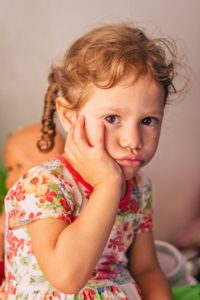 The kids are out of school for the summer, which means spending plenty of time outdoors. As your child soaks up the sunshine and warmer weather, the last place you want them to end up is at an emergency dentist. You may never expect it to happen to your family, but 1 in 6 Americans has a dental emergency annually. Children can have an added risk, especially during the summer. Many favorite hot-weather activities can result in a trip to a pediatric dentist. Here are 4 seasonal pastimes that can be dangerous for your child's smile. 
1. Sugary Drinks
Kool-Aid, lemonade, and sodas are refreshing on a warm day, but they can lead to cavities. 42% of children under the age of 11 will develop at least 1 cavity, despite being preventable. It's best to limit how often your child has sugary drinks. Instead, encourage plenty of water to keep them hydrated and their smile healthy.
2. Cold Treats
Just like juice and soda, ice cream and popsicles contain sugar. Cold treats can erode your child's enamel. It's best to choose sugar-free options. If your little one experiences any sensitivity after cooling off with a goodie, schedule an appointment with their dentist to ensure a cavity isn't causing their discomfort.
3. Summer Sports
As children head outside to ride bikes, skateboard, or play baseball, make sure they don't leave without an athletic mouthguard. 44% of children 7 to 12 years of age have a sports-related dental emergency. You might believe their smile is safe if they aren't playing contact sports, but 28% are associated with riding a bike. Whether they are on a scooter, playing soccer, or a game of kickball, an athletic mouthguard is a summer essential.
4. Swimming Pools
Believe it or not, swimming pools can be hazardous for your child's smile. Oral injuries can occur from bumping their mouth on a pool ledge or slipping on a wet deck. Diving into shallow water can also cause serious injuries. Your child can still take a dip but encourage pool safety, like not running on wet surfaces.
Support a Summer-Ready Smile
As you and your family make the most of summer vacation, keep healthy smiles a priority. Although your family's daily routine may be a little more relaxed, make sure your child is brushing and flossing.
Besides caring for their teeth and gums at home, schedule their semi-annual cleaning and checkup. Their pediatric dentist will ensure their smile is clean and healthy to avoid an unplanned day in the dental chair. Don't forget to ask their dentist for an athletic mouthguard while you are there.
About Dr. Europa Yang
Dr. Yang earned her dental degree from Boston University before continuing her training in pediatric dentistry. She is board-certified by the American Board of Pediatric Dentistry and many professional organizations, like the American Academy of Pediatric Dentistry. Dr. Yang strives to provide the compassionate care young smiles need. If it's time for your child's cleaning and checkup, contact our office today for an appointment.