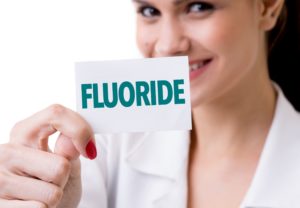 When you take your child to their pediatric dentist in Greenfield, you expect the dental hygienist to clean their teeth; however, you might be a bit caught off guard when they ask to perform a fluoride treatment. There's a lot of misinformation about the benefits and risks of fluoride when it comes to dental health, but the facts prove it can reduce tooth decay. Here's how they can safeguard your child's smile from cavities using fluoride.
What Is Fluoride?
Fluoride is a naturally occurring substance that is found all around you, from the soil used for gardening to the water you drink. It is known to strengthen the enamel to make it more resistant to decay while also reversing the early stages of cavities. The ionic compound can significantly reduce the occurrence of tooth decay, especially when used for children.
The benefits of fluoride are so extensive, water authorities began adding it to public water sources since the 1940s because it is safe and effective. Unfortunately, many people are misinformed about the advantages of the treatment when compared to the risks. It's true too much fluoride can blemish the teeth, but it only occurs when it is consumed in extremely high amounts. If it does happen, it's only an aesthetic issue. It won't compromise the health or function of your child's teeth.
What is the Procedure Like?
You don't have to worry about your child being uncomfortable during a fluoride treatment because it's completely pain-free. After thoroughly cleaning their teeth, the dental hygienist will "paint" the teeth with the varnish, which is colorless. It will dry and be absorbed by the teeth quickly. It's best for your child to avoid eating or drinking anything for about 20 minutes after their treatment.
Will It Completely Stop Cavities?
Fluoride is beneficial, but your child's teeth can still be vulnerable to tooth decay if they don't practice the proper oral hygiene habits at home. They must commit to brushing their teeth for at least 2 minutes in the morning and at night. They should use a soft-bristled toothbrush that accommodates the size of their mouth and a fluoride toothpaste. Around the age of 6, they should begin flossing between each tooth before bed.
You can also keep their teeth healthy by encouraging a healthy diet that's limited in sugars and starches. They contribute to cavity-causing bacteria, so they should only have sweets in moderation. After they've finished their treat, have them brush their teeth well.
Besides caring for their smile at home, maintain their semi-annual cleanings and checkups at their dentist. Together, you and their pediatric dentist can foster a beautiful, healthy smile to give your child a confident future.
About Dr. Europa Yang
Dr. Yang earned her dental degree at Boston University before continuing her training in pediatric dentistry at NYU Langone. She is board certified by the American Board of Pediatric Dentistry. Dr. Tang embraces the latest treatments and techniques for stress-free appointments. If it's time for your child's next cleaning and checkup, contact our office today.