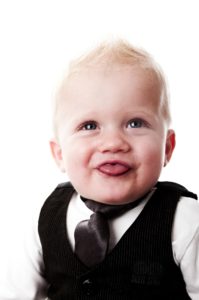 Nothing is more exciting than your child's first tooth emerging from their gum tissue. As their cute gummy smiles are replaced with 28 baby teeth, there are a few things every parent needs to know. Although the primary teeth are only in place for a few short years, they are crucial to your child's oral health and development. Don't worry, you can ensure your child has the foundation they need for a lifelong healthy smile using this complete guide about baby teeth.
1. Most babies get their first tooth between 6-12 months.
Every child differs; however, most babies get their first teeth before they turn 1-year-old. Typically, the lower front teeth break through the surface first, followed by the upper front teeth. By the age of 3, they should have all their primary teeth. Most children will lose their baby teeth in the order they came in.
2. Even baby teeth need care.
Your child's baby teeth act as placeholders for their adult ones. They also allow them to learn how to chew and speak correctly, so it's important the baby teeth stay strong and healthy. Even before their first tooth erupts, it's best to introduce an oral hygiene routine by wiping their gums with a soft cloth at least twice a day. As the baby teeth emerge, use a small soft-bristled toothbrush and fluoride toothpaste to brush their teeth twice a day to promote a cavity-free smile.
3. Your child needs to see a dentist.
The American Academy of Pediatrics recommends children see their dentist for the first time before they turn 1-year-old. Although this might seem young, it allows your pediatric dentist to develop a relationship with your child for stress-free appointments as they age. In addition, your dentist will monitor your baby's developing smile to ensure there aren't any concerns.
4. Bad habits can damage their smile.
Thumb sucking is a great way for a baby to self-soothe, and it's a pretty cute habit; however, it can leave a lasting mark on your child's smile. If they continue to suck their thumb after their baby teeth emerge, it can lead to bite and alignment issues that can affect them down the road.
5. Don't put them to bed with a bottle.
Sending your baby to bed with a bottle significantly increases their risk of tooth decay, called bottle rot. The liquid will pool in their mouth while they fall asleep, eroding their enamel until holes form in their teeth.
Invest in Your Child's Smile
You can ensure your child's smile thrives by committing to their dental health. It's never too early to introduce them to the importance of oral hygiene to ensure they develop a beautiful smile that lasts.
About Northampton Pediatric Dentistry
Northampton Pediatric Dentistry focuses on the health and development of young smiles using compassionate dental care. Our team of dentists are specially trained to handle the unique needs of our young patients. If it's time for your baby's first visit, contact our office today to schedule an appointment.